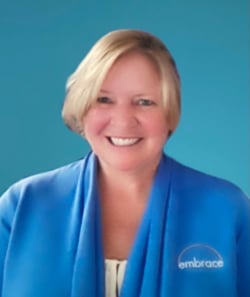 Embrace® is excited to announce the hiring of Trish as Regional Sales Representative! Trish brings nearly twenty years of sales experience to Embrace®. Throughout her career, she has grown her passion for helping clients in various industries, managing over 100 accounts across the country with each new venture. With her energetic personality, we know she will continue to utilize her strengths to develop and nurture long-term, valued relationships with our clients!
For more information, please contact Embrace® at (888) 437-9326, email success@EmbraceEducation.com or visit the Embrace® website at www.EmbraceEducation.com.
Embrace® is committed to providing high quality, easy-to-use software, allowing educators to maximize their time in the classroom. We currently work with over 900 school districts in six states and continue to deliver the outstanding customer support and quality software that has enabled us to boast a 99% client retention rate.