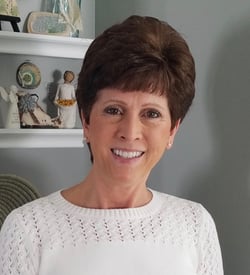 Embrace® is excited to announce the hiring of Corinne as Quality Assurance Tester! Corinne received her Bachelor of Science in Computer Management from Eastern Illinois University. She then went on to complete her Master of Business Administration from Southern Illinois University, Edwardsville. Corinne started her career as a Functional Analyst with Boeing and quickly moved up the chain before retiring in 2020. With her broad range of skills, including writing and executing manual and automated tests, she brings a wealth of experience to Embrace® that will only help to make our processes and software better!
For more information, please contact Embrace® at (888) 437-9326, email success@EmbraceEducation.com or visit the Embrace® website at www.EmbraceEducation.com.
Embrace® is committed to providing high quality, easy-to-use software, allowing educators to maximize their time in the classroom. We currently work with over 900 school districts in six states and continue to deliver the outstanding customer support and quality software that has enabled us to boast a 99% client retention rate.