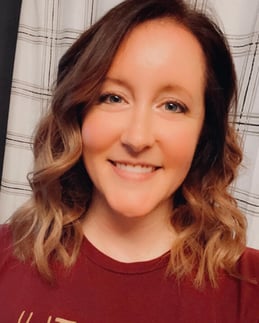 At Embrace®, our mission is to empower teachers and school districts with easy-to-use software to excel in their roles. We demonstrate our commitment to providing superior support and service to our clients by growing our team with this new announcement.
Embrace® is excited to announce the hiring of Mary as Customer Success Specialist! Mary is a graduate of Three Rivers Community College and American Public University, completing her degree in Education. Prior to joining Embrace®, she was a Community Outreach and Volunteer Coordinator for a nonprofit organization for adults with disabilities. With her experience building positive relationships with volunteers and staff to achieve the organizations mission, she will be a great addition to our team and provide exceptional services to our clients!
Our suite of products is designed with a singular focus: to provide easy to use software for teachers and school districts. Embrace®'s specialized software, including EmbraceIEP®, is more than just a tool; it's a solution that streamlines the complexities of special education management. Embrace®, in particular, has revolutionized how school districts across multiple states support students with unique learning needs.
Embrace® offers customizable features that cater to the diverse requirements of each district. It facilitates the creation and management of Individualized Education Plans (IEPs), ensuring that educators have the necessary tools to tailor interventions and accommodations effectively.
With a steadfast commitment to providing high-quality, easy-to-use software, Embrace® empowers educators to maximize their time in the classroom, ultimately leading to improved student outcomes. Currently serving over 1,100 school districts, our dedication to outstanding customer support and innovative software has earned us a remarkable 99% client retention rate.
For more information on how Embrace® is reshaping special education support, please contact us today. We're not just announcing new hires; we're announcing a new era of inclusive education
For more information, please contact Embrace® at (888) 437-9326 or email success@EmbraceEducation.com!