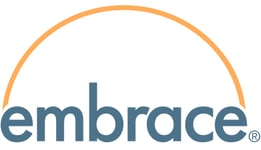 FOR IMMEDIATE RELEASE

Contact: Shaunda Mohme, Embrace®




Phone: 888-437-9936




Email: shaunda.mohme@embraceeducation.com
HIGHLAND, ILLINOIS, October 19, 2020 - Embrace® today announced the immediate availability of the Embrace® Parent Portal. The Parent Portal is an exciting new feature, available to all Embrace® clients currently using EmbraceIEP® and/or Embrace504®, that allows school districts to securely share documents with parents or guardians and allows parents/guardians to electronically sign from a remote location.

As school districts increasingly turned to remote learning to address the COVID-19 crisis as the 2020-2021 school year began, it became apparent to Embrace® that districts would require a solution for remote IEP meetings. Embrace® made this a top priority and quickly developed the Embrace® Parent Portal. "We are excited to be able to provide this much-needed functionality to our client districts in a time of need. Our mission at Embrace® is to make educators' lives easier, and I feel like this project is a great example of that." stated Gus Brecht, President of Embrace®.

The Parent Portal will be available at NO additional cost to all districts who subscribe to EmbraceIEP® or Embrace504®.

About Embrace®: Embrace® is a leading provider of Special Education and Teacher Evaluation software, currently serving nearly 1,000 school districts in six states. Over 60,000 users rely on Embrace® to manage their IEP/ARD Plans, Section 504 Plans, Medicaid Billing, Multi-Tiered Systems of Support (MTSS), and Teacher Evaluations. With over 20 years in business, Embrace® has achieved a 99% client retention rate due to high-quality software and unmatched customer support.
###