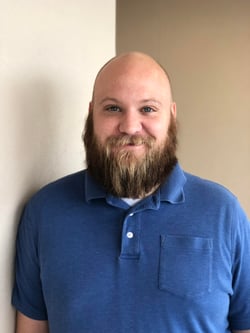 Embrace® is excited to announce the hiring of Christian as an AWS System Administrator! Christian is a graduate of ITT Technical Institute, and has almost 10 years in the IT industry. Christian has been a member of every aspect of the IT field, working his way through the ranks to an AWS Certified Architect. With a strong knowledge of IT infrastructure, he has brought the experience of providing superior technical support, solutions, and consultation to our team to ensure our users have the best experience with our software.
For more information, please contact Embrace® at (888) 437-9326, email
success@EmbraceEducation.com
or visit the Embrace® website at
www.EmbraceEducation.com
.
Embrace® is committed to providing high quality, easy-to-use software, allowing educators to maximize their time in the classroom. We currently work with over 875 school districts in six states and continue to deliver the outstanding customer support and quality software that has enabled us to boast a 99% client retention rate.