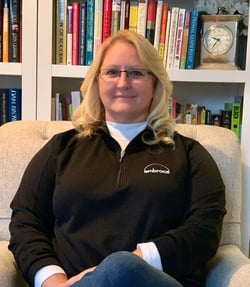 Embrace® is excited to announce the hiring of Kim as a Regional Sales Manager! Kim received her Bachelor and Masters of Education from Northern Illinois, as well as Master of Education Administration and Supervision from National Louis University. Since 2008, Kim continue to grow professionally in Special Education, moving from Supervisor to Executive Director of Special Education. With her vast knowledge and experience as an Embrace® systems user, Kim will show potential clients the amount of time they could be saving using our software.
For more information, please contact Embrace® at (888) 437-9326, email success@EmbraceEducation.com or visit the Embrace® website at www.EmbraceEducation.com.
Embrace® is committed to providing high quality, easy-to-use software, allowing educators to maximize their time in the classroom. We currently work with over 875 school districts in six states and continue to deliver the outstanding customer support and quality software that has enabled us to boast a 99% client retention rate.